Sale!
Razer ManO'War Wireless 7.1 Surround Sound Gaming Headset (PC/PS4) – Black
85.00.د.ب Incl VAT
Razer ManO'War: Wireless 7.1 Surround Sound – 2.4 GHz Wireless Technology – Quick Action Controls – Unidirectional Retractable Mic – Gaming Headset Works with PC, PS4, Xbox One
Out of stock
Description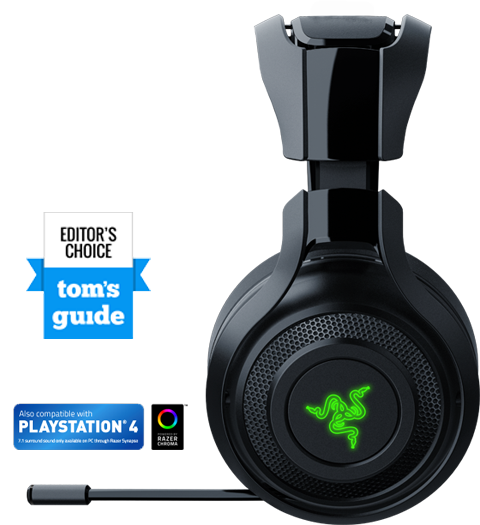 Immerse yourself in the game with the Razer ManO'War Wireless PC Gaming Headset, which gives an optimal balance of wireless performance, high-fidelity surround sound, comfort and style.
No wires to tie you down. You'll get a lag-free, 2.4 GHz wireless connection that lets you move freely up to 12 meters away from your computer, and enjoy an impressive 14 hours of uninterrupted gaming on a single charge. Immersive 7.1 virtual surround sound, coupled with the custom tuned 50 mm Neodymium magnet drivers makes virtual soundscapes come alive with 360-degree fidelity. Now, hear every detail, every position of your enemy before he sees you. Take command, and be heard loudly and clearly with the retractable digital mic designed for unrivalled vocal clarity. Easily adjust mic and volume levels and mute via intuitive Quick Action Controls on the Razer ManO'War's ear cups. Flaunt your play-style and personality with the Razer ManO'War's Razer Chroma lighting feature.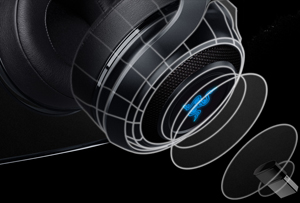 Lag-free Wireless Performance Audio
The Razer ManO'War offers high fidelity gaming grade audio through lag-free 2.4 GHz wireless technology with a 12+2 meter range capability. Simply plug-and-play with the ultra-compact wireless USB adapter or use the included extension dock for the extended range of 14 meters.
Wireless 7.1 Virtual Surround Sound for Pinpoint Precision
Enhanced with the powerful Razer Surround engine, the immersive 7.1 channel virtual surround sound paired with the Razer ManO'War's high-performance 50 mm Neodymium magnet drivers makes the battlefield around you come alive. Fully utilize the positional audio calibration feature to accurately pinpoint your enemies, so you can get the jump on them before they do.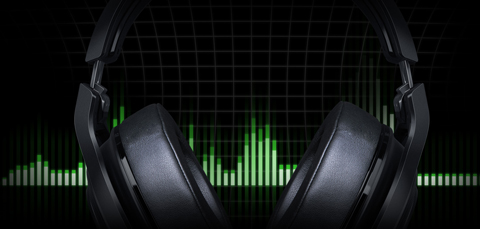 Seven Days of Wireless Gaming On a Single Charge*
Whether you're streaming, watching a movie or on a gaming marathon, the Razer ManO'War is able to give you an impressive seven days of wireless gameplay or 14 hours uninterrupted play on a single charge. Never worry about having mediocre battery life ever again so you can focus fully on your missions.
*Based on average play time of two hours per day.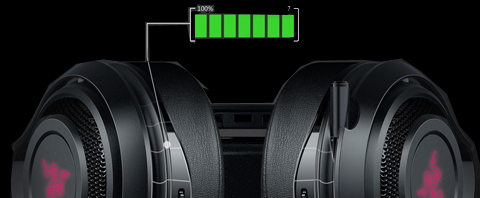 Retractable Digital Mic for Uncompromised Vocal Clarity
Concealed in the left ear cup is a versatile unidirectional digital microphone boom which easily pulls out as needed, and adjusts to the exact position you want. Equipped with an optimized algorithm for more natural sounding and crystal clear voice reproduction, the Razer ManO'War's digital microphone surpasses the capabilities of traditional analog microphones. The headset also comes with a mute LED indicator on the microphone boom, so you always know when you're broadcasting.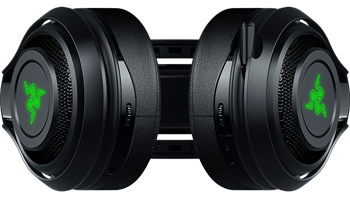 Quick Action Controls on the Ear Cups for On-the-fly Audio Adjustments
Armed with intuitive Quick Action Controls on the Razer ManO'War's ear cups, you will call the shots with ease. Adjust mic and volume levels and mute without ever fumbling with onscreen controls, so you can stay focused on your target.
Razer Chroma Effects
Spectrum cycling – Slowly cycles through the entire spectrum of 16.8 million colors for a subtle yet visually stunning look.
Breathing – Gently pulses in a color of choice every 7 seconds, perfectly matching your other Razer Chroma enabled devices.
Static – Illuminates your Chroma enabled device in one of the 16.8 million available colors, for an unwavering clean look.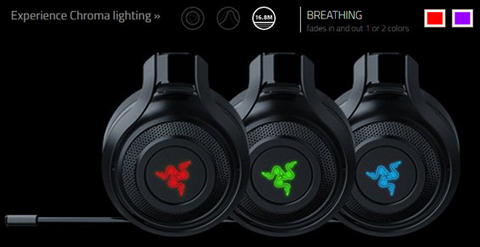 Gallery